Siteplan – Lots & Homes Now Selling!
Find Your Place Amongst Nature
Click the tabs below to see our available lots and phases.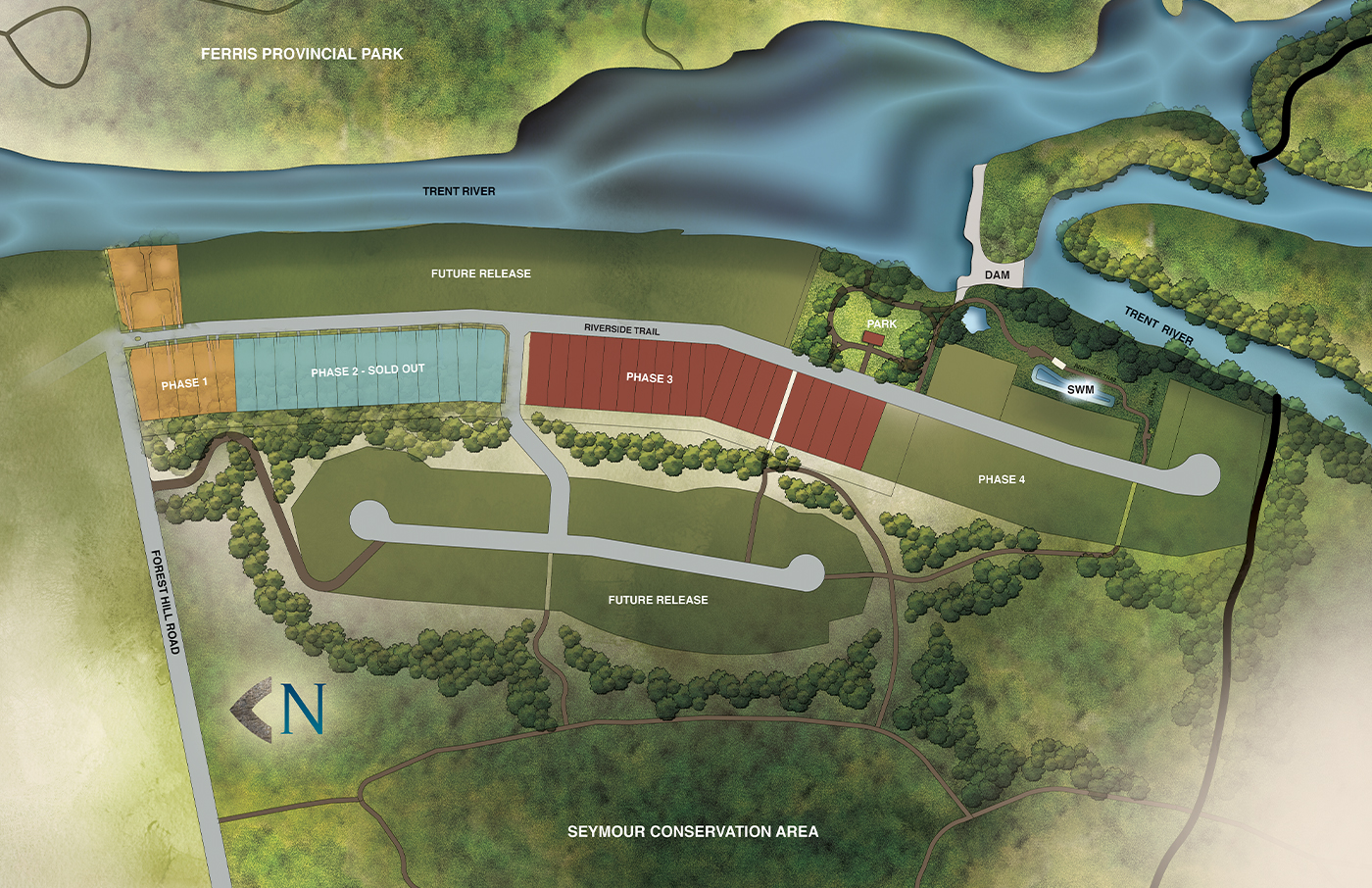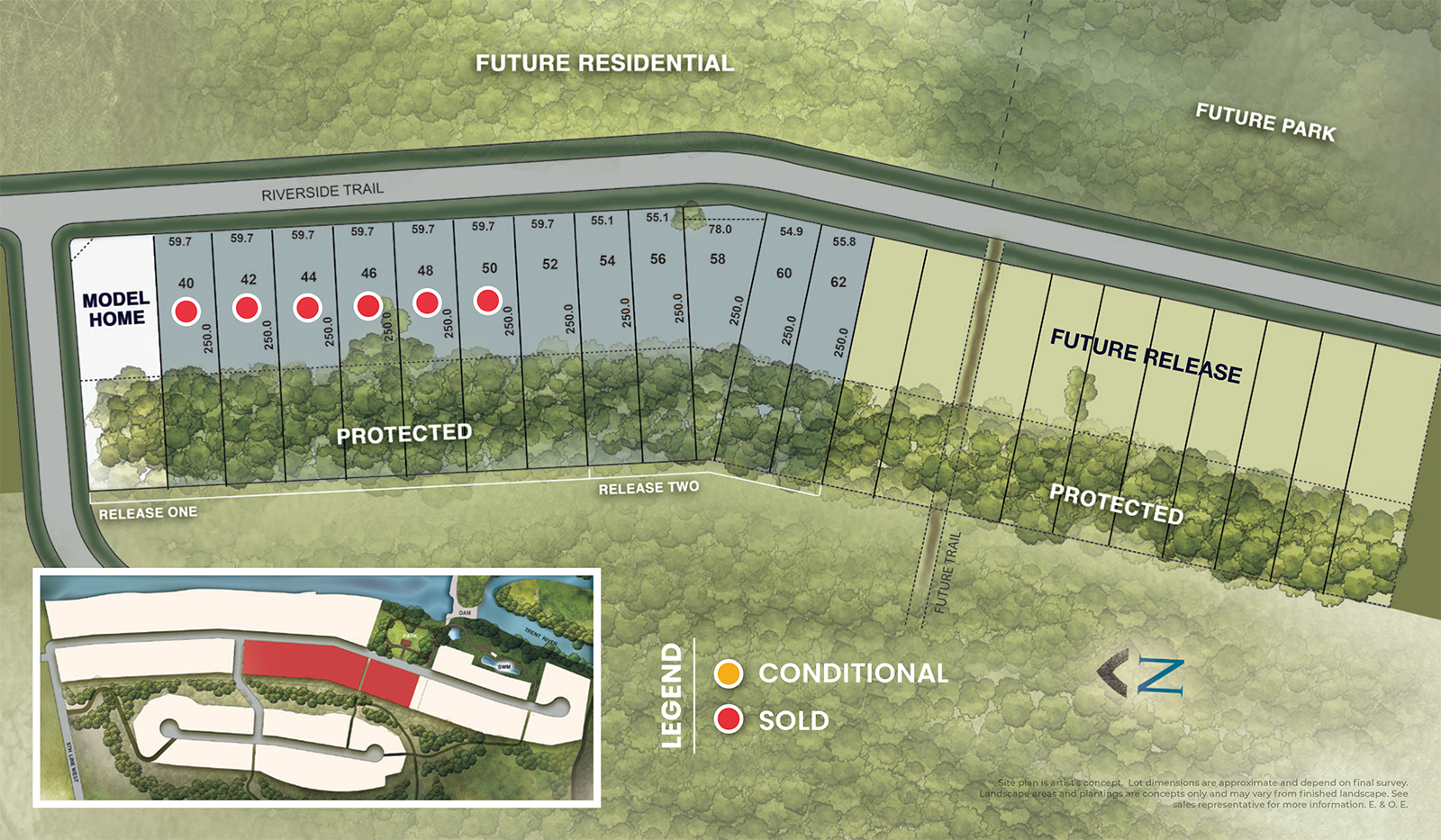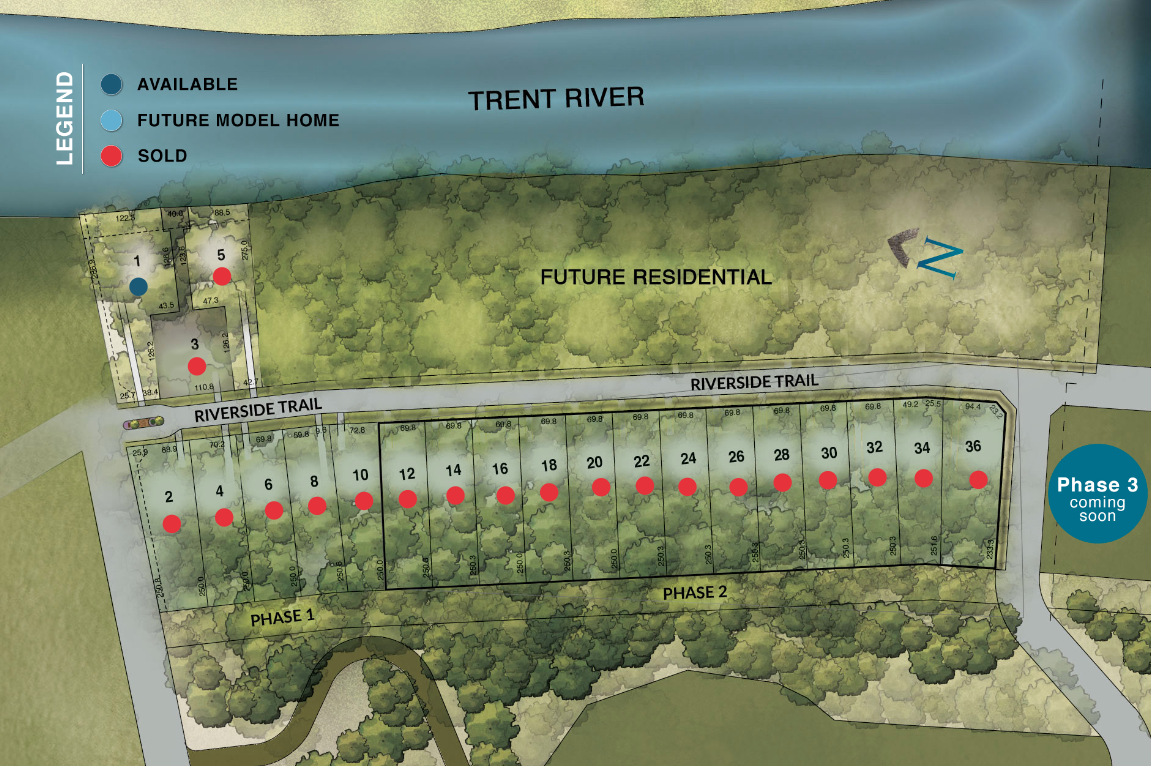 360° Virtual Site Tour
Discover the sites and scenes of Haven
Explore Haven from wherever you are. Check out these scenes captured Summer 2023.
360 of Community Entrance
Upon arrival at Haven, you will be greeted by our divided roadway with community entrance features.
360 Riverside Viewpoints
Alongside the community is the Trent River. Those who purchase a riverside lot will have their own access points to the river while the rest of the community can access the river at the community park that is currently under construction. Next to the community park is one of the dams along the Trent-Severn waterway – enjoy the sound of the water while relaxing in your personal haven.
360 Wooded Lots
These 360 videos are positioned approximately at the rear of where your home would stand – where you would access your rear yard. Experience just how close the forest and nature is to your living area.